The UAE is known around the world as an ultimate tourist destination. We've got the tallest tower in the world, one of the most beautiful mosques in the capital and of course some of the best beaches in the Middle East. But there is so much more than that in the UAE! We've put together a great list which includes our top 20 picks of where you need to go and what you need to try both predictable as well as unexpected locations that you need to add to your list when visiting the United Arab Emirates.
1. Zuma Dubai
---
---
One of the top restaurants in the country is definitely worth a visit from anyone who comes into town. Whether you chose to have a full on dinner or simply enjoy a beverage at the bar. The atmosphere at Zuma is definitely not to be missed.
Location DIFC Gate 6 Cost varies Timings daily from 12.00pm to 3pm and 7pm 12.45am Contact 04 4255660
2. Nikki Beach Dubai
---
---
Dubai's newest beach club is one of the best in town. The music, the food and the gorgeous pool is packed on the weekends, so try and visit Nikki on a weekday for a more relaxed vibe. Your entry fee will include a bed, towel and softdrink.
Location Pearl Jumeira Cost Dh150 on weekdays Dh300 on weekends Timings Monday to Thursday 3.00 to 9.00 Friday to Sunday 12pm to 9.00pm Contact 04 3766162     
3. The Dubai Mall Fountains
---
---
A favorite go-to spot among residents and tourists, the Dubai Mall fountain is an unforgettable experience that really just moves everyone because of its beauty and sychronized dance and song.
Location Dubai Mall Cost free Timings Evening shows daily from 6pm to 11pm, every 30 minutes Contact 04 3627500

4. Burj Khalifa
---
---
Not much needs to be said about this iconic tower. Most tourists love to check it out, when they visit Dubai.
Location Dubai Mall Cost Non-prime hours Dh125 and Prime hours Dh200 per person for Adults Timings Daily from 8.30am until
late Contact  04 4507600
5. M.A.D.Gallery Dubai
---
---
This spectacular place is one of a kind in the Middle East. The M.A.D.Gallery is a captivating universe of kinetic art (moving art) that houses many super talented and creative out of the box thinking artists. The first M.A.D.Gallery opened in 2011 in Geneva and after great success, MB&F decided to launch the gallery in Dubai last January. Inside, you will not only find the complete range of MB&F Horological Machines and Legacy Machines, but you'll also discovering Mechanical Art Devices from creative artists all around the world. When you walk in, you hear faint sound of whizzing and see pieces moving and actually floating. The M.A.D.Gallery is definitely our favorite place to bring out of town visitors.
Location Al Serkal Avenue in Al Qouz Cost free entry Timings Saturday to Thursday from 10am to 7pm Contact  04 3307366
6. Weslodge JW Marriott Marquis
---
---
A stop at the world's tallest hotel has got to be on the list. A great place to enjoy the views of the city is at the restaurant Weslodge Saloon. This Canadian/American dining venue is a hot spot for UAE residents, who love the music, the food and the very laid back atmosphere. Definitely worth a visit.
Location J.W. Marriott Marquis Cost varies Timings Daily 6pm to 2am and Friday brunch from 12pm to 5 pm and Saturday brunch from 12pm to 6pm  Contact  04 5601700
7. Wild Wadi Water Park
---
---
One of the UAE's first waterparks, Wild Wadi is a favorite among everyone and every age. It's known for its iconic rides, including the Jumeirah Scarah and the lazy river.
Location Jumeirah Beach Hotel Cost  Admission for guests above 1.1 metres in height Dh295 for guests below 1.1 metres in height Dh250 Timings  Saturday to Wednesday from 10am to 7pm and Thursday from 10am to 6pm and Friday from 10am to 10pm Special access for ladies on thursday from 8pm to 12am Contact  04 3484444
8. Karaoke at Madinat Jumeirah
---
---
Located in the heart of the Souk Madinat Jumeirah, K Lounge is a fun and happening Karaoke lounge. It's such a fun and freindly atmosphere and a unique way to spend the night out, while also enjoying the views that the Madinat has to offer.
Location Souk Madinat Jumeirah Cost  varies Timings Terrace: Daily, 11am until late and Karaoke: Daily from 7 pm till 3 am Contact  044585858
9. Waldorf Astoria Hotel Palm Jumeirah Dubai
---
---
This wonderful family friendly hotel is a perfect place to lay back and relax while soaking up some sun on the iconic Palm Jumeirah. Located at the crescent of the Palm, the understatedly luxurious hotel has multiple large pools, a pristine white beach and a family friendly atmosphere for a perfect way to spend a day on the palm.
Location Crescent Road, Palm Jumeirah Cost  Dh300 for Adults and Dhs100 for kids Timings Daily from 8am to 7pm Contact  04  8182222 
10. Ravi's Restaurant in Barsha
---
---
A true UAE experience has to include dinner at this amazing street style Pakistani/Indian restaurant. Great food doesn't have to cost a lot at all, so forget the idea that the UAE has to mean fancy spots and head down to Ravi in Satwa (old Dubai). Just try the chicken mughlai and their delicious curries.
Location Al Karama Opposite Burjuman Metro Station Cost varies Timings Daily from 5am to 2.30 am Contact 04 3244100
11. The Beach opposite JBR
---
---
The Beach opposite JBR is the perfect way to spend the day out in Dubai. The Beach is an outdoor mall on the beach (surprise), which has great views of the Arabian Gulf and sandy shores. The Beach has everything from entertainment to shopping and fine dining to weekly markets. A spot in Dubai that's worth seeing.
Location JBR opposite The Walk Cost varies Timings Daily from 8am to 12am am Contact 04 3173999
13. Last Exit
---
---
Not everything you have to see in the UAE needs to be in Dubai. The emirate of Abu Dhabi is definitely worth a visit. On your way to Abu Dhabi, make sure to stop by Last Exit, a cool unique food truck destination, inspired by roadside diners in the states, offering commuters and visitors a wide selection of fresh and tasty street food.
Location  Jebel Ali just after interchange 11, direction Dubai Cost varies Timings 24 hours a day 7 days a week Contact 04 3173999
14. Sheikh Zayed Grand Mosque
---
---
This is a must see when coming to the UAE. The majestic Sheikh Zayed Grand Mosque is located in Abu Dhabi, the capital of the United Arab Emirates. This beautiful structure is the world's second largest mosque and arguably one of the most important examples of contemporary Islamic architecture in the UAE.
Location  situated between the three main bridges connecting Abu Dhabi City to the main land Cost free Timings daily from 9am to 10pm except during Friday prayers Contact 02 4191919
15. Abu Dhabi Corniche
---
---
If you decide to go into the city, then a leisurely walk along the Abu Dhabi Corniche is something that needs to be done. The coastline's pathway stretches for about 7 kilometres. There's tonnes of gardens, trees and little vendors selling street snacks and drinks. And of course, you also get gorgeous views of the Arabian Gulf.
Location  Abu Dhabi coastline Cost free Timings 24 hours a day 7 days a week 
16. Le Meridien Al Aqah
---
---
If you've got the time, a trip to the emirate of Fujeirah is totally worth it. Because Fujeirah's beaches are situated by the Indian ocean, it is a perfect spot to spot some marine life and to relax while enjoying the scenic views of beaches and mountains within the same field of vision.
Location  Dibba Road, Al Aqah, Fujairah Cost varies Contact 09 2449000
17. Iris Yas Island
---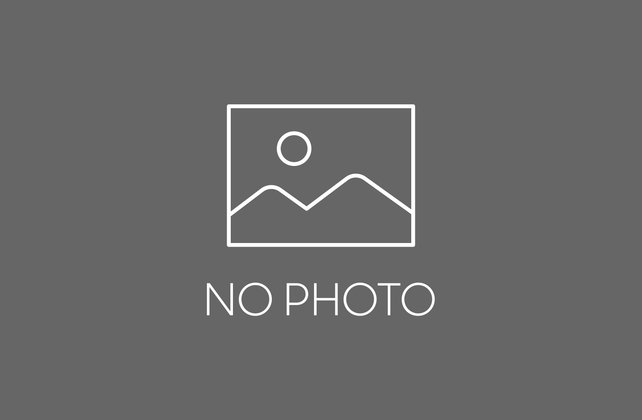 ---
Located on the very cool Yas Island, which is known as the ultimate leisure and entertainment destination in Abu Dhabi, Iris Yas Island is definitely a hot spot on the island. It has a very lively and unique atmosphere. A great pitt stop on your way in or out of Abu Dabi. It's a super trendy lounge with exceptional views and great music.
Location Yas Marina, Yas Island Cost varies Timings Monday to Thursday from 6pm to 3am and Fridays from 4pm to 3am Contact 055 1605636